Vegas sista championklass utställning kunde ha gått bättre. Domaren tyckte inte om mörka hundar, så många hundar åkte ut, även min uppfödares tik som blev Svensk Vinnare i Avesta i år. För första gången sen jag började ställa Vegas så fick han nedslag för att han hade för kort svans. Ja domaren hade sina åsikter. Så här blev kritiken.
In a quite good condition, short boddy, medium long head, nice eyes and expression, good ears, the mask is to high over the eyes, good legs and feet, good topline, tail is to short, behind standing cowhockt, dubble coat, to black on the sides, nice temprament, moves verry narow behind.
Som sagt var så va det många som åkte ut, å Vegas fick inget CK.
Nästa planerade utställning är i Västerås den 17 april, å den domaren vet jag gillar båda mina hundar, så blir det inget domarbyte så åker vi dit.
Nu är det dax att sätta upp granen.

Här ska granen stå, på hundarnas pris byrå.
Å så här blev det.

Lite närbilder på några av pynten.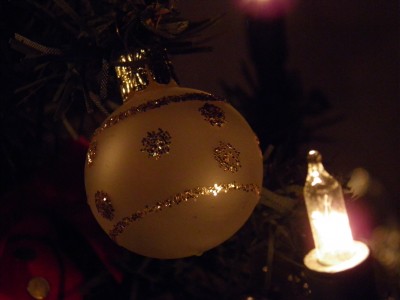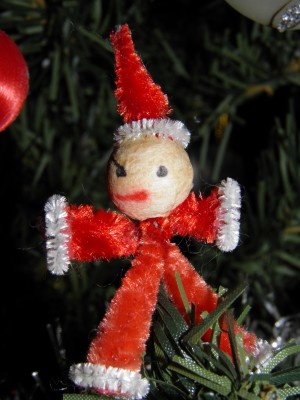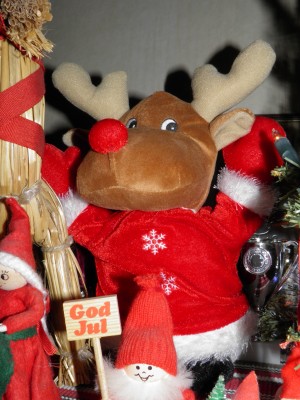 Dom två sista pynten är egentligen hundleksaker, men dom är på tok för fina/söta för att ges till hundarna.
GOD JUL på er Kram Lotta